Visual identity and graphic design for Citizen Vintage. Citizen Vintage is a small, thoughtfully-curated, vintage clothing store in Mile-End, Montréal.

Agency: (N/A)
Role: Art Director & Designer
The mark uses a 'coat of arms' with the brand's initials to speak to its product (vintage clothing) — Executed in a contemporary aesthetic to speak to the boutique's approach (contemporary & thoughtfully curated).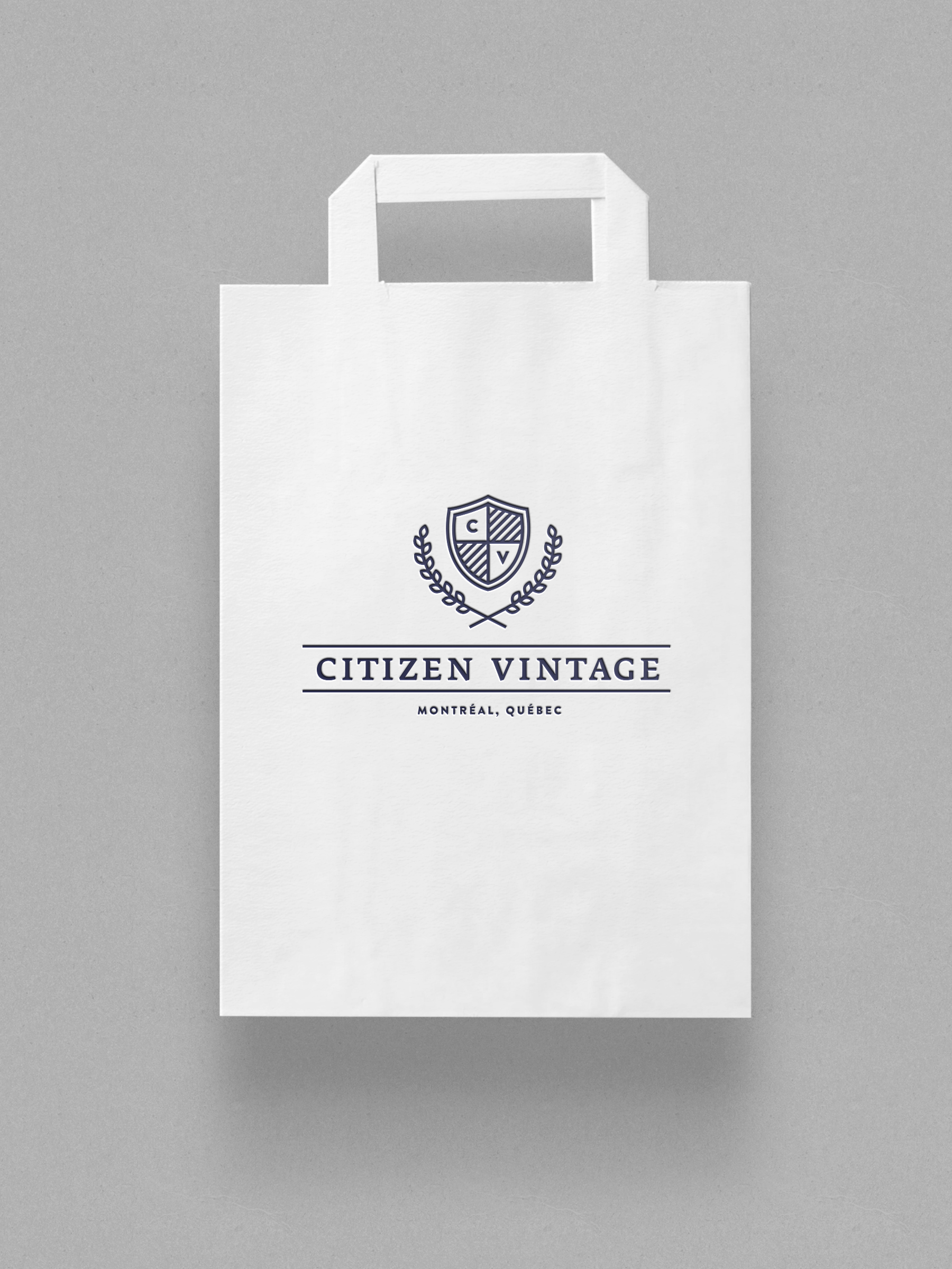 Balancing classical typography, heraldic imagery, and a minimalist aesthetic, the brand's visual language speaks to Citizen Vintage's positioning — A thrift shop with a distinctly curated collection of vintage apparel.